Share Farming Opportunity at the Organic Research Centre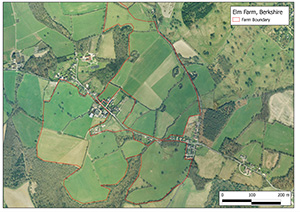 The Organic Research Centre (ORC) is seeking to appoint a share farmer for their 80 ha Elm Farm in Berkshire in or after November 2018. It is envisaged that the joint venture will seek to fulfil the aims of ORC, to support research and innovation and demonstrate inspirational, best organic practice. The Trustees are open to suggestions on the farming system, and a number of options including adding value, community supported agriculture, rural tourism or other on farm diversification are possible avenues a partner may wish to develop. The incoming partner will need to be able to access some capital in addition to their own labour which may be in the form of breeding stock and/or machinery
The Organic Research Centre is committed to:
researching and developing practical, sustainable land management and food production systems based on organic and agro-ecological principles
fostering knowledge exchange with and between current and future producers, food businesses and related professionals
influencing policy and public debates on the future of food and farming based on sound evidence
An innovative, share-farming venture at Elm Farm will underline the importance that ORC attaches to direct engagement with farmers in carrying out its mission.
Elm Farm
This predominantly grassland farm totals approximately 85ha (211 acres) with a range of buildings, and a 3-bed cottage. There is potentially also a large farmhouse, which is due for substantial refurbishment as self-catering accommodation and meeting spaces.
The buildings on the farm include:
A new Portal frame cattle building with 880m2
A covered silage pit capable of holding between 450 and 500 tonnes of silage
A covered yard currently used for hay storage of 290m2
A covered yard and old parlour building and lean-to totalling about 500m2
A covered manure store 280m2 and associated 4 ring slurry tower approximate capacity 900m3
The soils are predominantly clay loams over lying heavy clay. The majority of the farm was under drained in the 1970s and 1980s.
More information
Are you interested?
If you are interested, then come to one of our viewing days to see the farm and discuss your ideas.
Viewing days Thursday 8th or Monday 19th February 2018
.
Please contact Nic Lampkin to register your interest in attending.