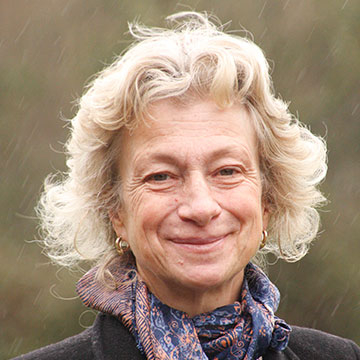 Alice Astor
Role and responsibilities:
Members of the Council of Management act as both Company Directors and Charity Trustees and meet quarterly to;
• set strategy, review progress and ensure compliance with company, charity and other legislation.
Interests outside of ORC:
Alice Astor is an organic farmer who has devoted much of her life to bringing up her four children on her organic farm.
She has also been a trustee, supporting the two democratic schools, Sands School, Ashburton and Park School, Dartington, that her children attended. These two democratic schools were started in Devon after the closure of Dartington Hall School, which she had attended. She was a trustee/co-founder of the Phoenix Education Trust, which was founded in 2000 in order to support and promote democratic education in as many schools as possible, and of the Virginia House Settlement, Plymouth, the Sharpham Charitable Trust; and the Meadowbrook Trust.
As the daughter of David Astor, Alice was originally involved in farming on his organic farm in Dorset. The farm was sold in 1981 and the farming enterprise moved to Elm Farm, Newbury starting what has become the Organic Research Centre, Elm Farm.