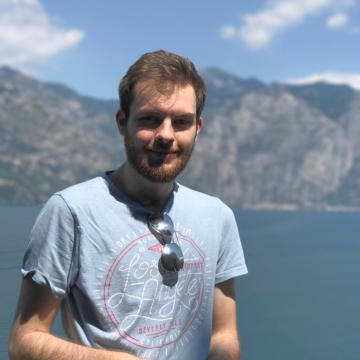 Christian Gossel
Job title:
Farm Sustainability Researcher
Academic qualifications:
Undergrad: BSc (Hons) Biological Sciences: Roehampton University
Postgrad: MSc Agroforestry and Food Security: Bangor University
Role and responsibilities:
I have come on as part of the research team to support the wide range of projects that occur at ORC with a specific focus on farm sustainability. My background in agroforestry lends itself to the work of the EU-wide REFOREST project and development of an Agroforestry Carbon Code. Other aspects of farm sustainability are also being explored through the Re-Livestock project and Defra-supported Test & Trials for Organic Agriculture. Part of my role is also to identify where these projects share goals and how they can build upon each other to maximise their outcomes.
Interests outside of ORC:
In my spare time I'm a keen gardener and hiker, providing the weather is good! I also read a lot, although mostly non-fiction books covering a range of topics from sustainable agriculture to European history. I follow various motorsports and am a self-confessed cricket badger, although I'm more likely to be playing a video game than a game of cricket.