Converting to organic farming?
Can I control the weeds? Will I be able to grow enough forage? What yields can I expect? How do I ensure the health of my animals? How long will conversion take? How do I get organic certification? Will it be profitable?
If you're thinking of converting to organic farming, you'll be facing many questions. They need to be thought through carefully and if you decide to convert, then a plan of action needs to be developed.
While it may seem like a leap of faith, at The Organic Research Centre we have 40 years experience of conversion and know that with careful planning and use of the latest information and research, conversion can be successful and rewarding for most farm types, ranging from large scale arable and mixed farms to smaller growers.
The first steps to converting to organic
The first step is to visit organic farms and see how others are doing it.
Talk to organic farmers and growers, attend workshops and conferences and talk to marketing outlets, such as organic millers and the various cooperatives and wholesalers to assess the potential market for your produce.
Make contact with organic certification bodies and find out what conversion grants are available. At this stage it is really useful to consult a specialist organic adviser who will be able to help assess the potential to convert your farm, identify the sort of system that could suit you and the farm and the principle changes that will be needed during conversion.
Managing the conversion period
Management during conversion is dependent on the previous enterprise mix, the cropping, livestock and infrastructure and intensity of production. Conversion is straightforward for many farms, but others will need substantial changes and it is important to know what they might be before deciding to convert. An adviser will also be able to help in the all-important financial budgeting during the conversion period and beyond. Make sure the business is expected to be sufficiently profitable before starting.
Organic farming may not suit everyone or every farm, so it is important to make the right decision at this stage.
A time of change
Converting from conventional to organic farming is a time of change for both the land and the farmer. The conversion period may require specific management actions which will not be needed once the organic system is established. The most important thing is to establish a farming system that will work in the long term; this might need changes in soil management, crop rotation, livestock and infrastructure.
Conversion planning
A conversion plan should include:
An appraisal of the farm, its resources and objectives
A plan of the farm system: soil and manure management, crop rotation, livestock type, numbers and management
A review of the labour requirements, infrastructure and equipment needs and a marketing plan
Financial budgeting for the conversion period and for the established organic farm
A conversion timescale, which will be at least 2 years in a single step conversion, or may be over several years with a larger or more complex farm where a staged conversion will give time to address technical issues and spread the investment costs.
Before conversion officially starts you will need to apply for any organic grant schemes available, along with inspection by one of the organic certification bodies.
Conversion is necessarily site specific, for example an intensive arable or vegetable farm may need to focus on building soil fertility with leys or green manures, a less intensive sheep farm may need to focus on establishing a self contained flock with a breed suitable for low veterinary medicine use and perhaps introducing cattle.
---
*NEW* Going, going, gone….. organic. Meet some of our past, present and 'maybe' conversion farmers *NEW*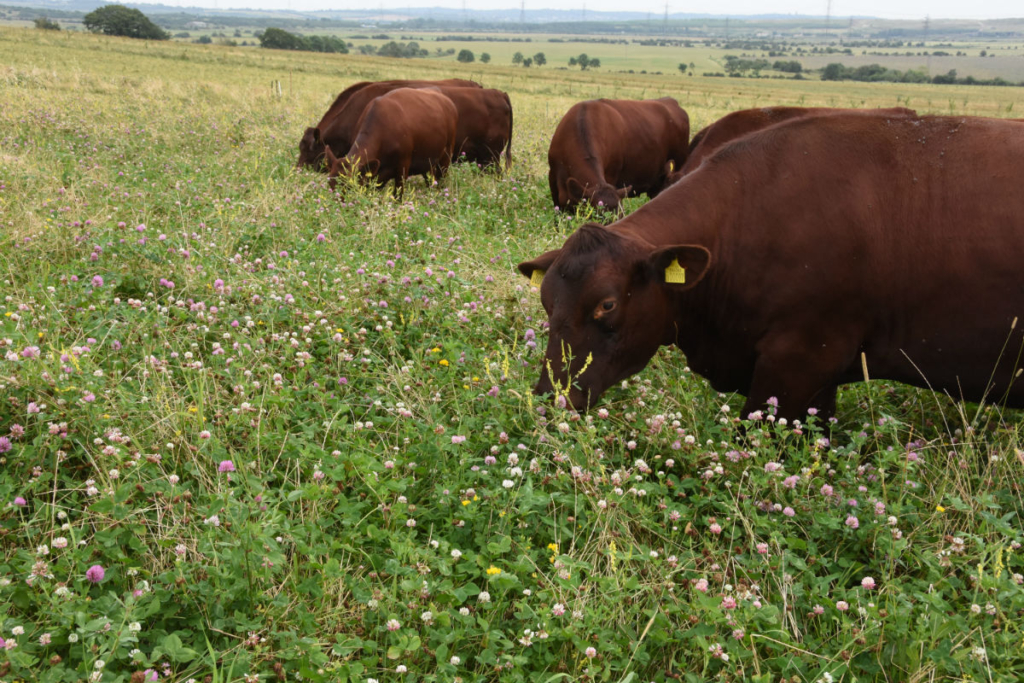 So you are thinking about going organic. It's a lot to consider and a serious commitment to make. How did other farmers decide and how did they fare during the conversion period?
Earlier this year renowned food, farming and agricultural policies journalist, Marianne Landzettel, visited five farms across the UK who are all at different stages of organic conversion.
To find out more and to read the farmer profiles, please click on the names below:
---
Further information on converting to organic farming:
Agricology – Online information including technical articles, blogs and field trials on organic and agroecological farming
Organic Farming. 2002 Lampkin N, Old Pond Ipswich
Organic certification bodies provide technical information and planning templates
UK Organic certification bodies: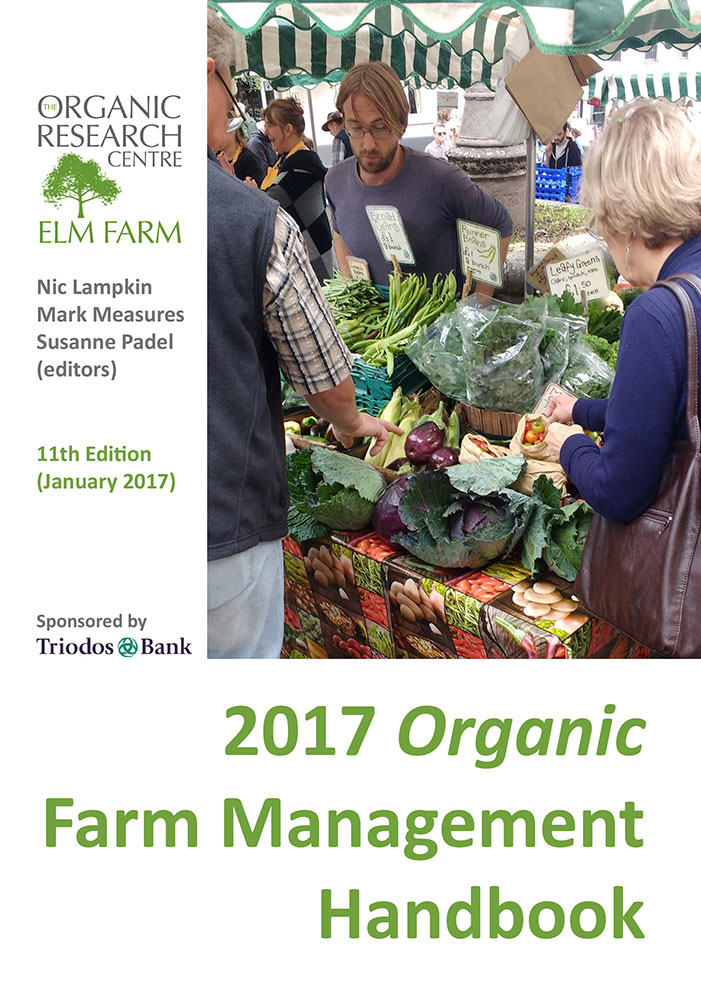 Buy your Organic Farm
Management Handbook
The Organic Farm Management Handbook is the only source of information on the costs and performance of organic farming.
This is a 'must have' publication for everyone interested in the business of organic farming and growing. This edition provides technical and financial data, information on current support schemes, Brexit permitting, as well as details on organic markets.
BUY