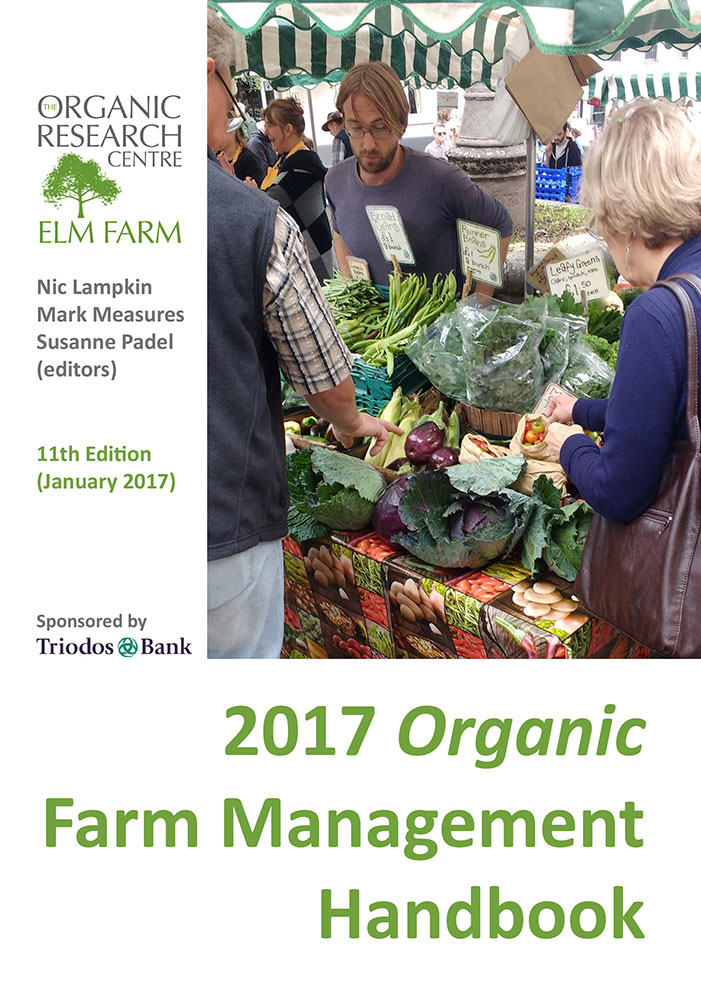 The Organic Farm Management Handbook is the only source of information on the costs and performance of organic farming.
The price of the Handbook is £30.00 for delivery within the UK (including postage and packaging). If you'd like to place an order from outside the UK, please contact our friendly Supporters Team at supporters@organicresearchcentre.com
This is a 'must have' publication for everyone interested in the business of organic farming and growing. This edition provides technical and financial data, information on current support schemes, Brexit permitting, as well as details on organic markets.
Recent years have seen clear signs of confidence returning to the organic sector, with strong market growth and renewed interest from producers in conversion to organic production. The fall in the value of the pound following the Brexit referendum has created new opportunities for expanding exports. In the UK domestic market it has meant a more competitive position for UK producers in the light of more expensive imports. Also the Organic Trade Board has been successful in securing €10.4 million (from Industry and the EU) for a joint promotion campaign with Organic Denmark.
With continuing uncertainties about how Brexit will be implemented – deal or no deal – we have decided to postpone preparation of a new edition.
We launched our Organic Farm Management Handbook Appeal on 1st March 2022 to raise the funds required to fully revise, update and publish a new handbook. Please visit our dedicated appeal page for more info.
Buy your paperback Handbook
If you'd like to buy more than one Handbook or need your Handbook to be posted outside the UK, please email our friendly Supporters Team at supporters@organicresearchcentre.com