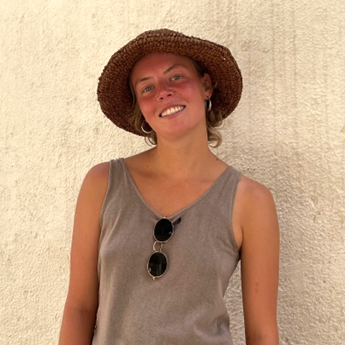 Isabel Mackintosh
Job title:
Research and Field Assistant
Academic qualifications:
BSc Environmental Science (University of Exeter)
Role and responsibilities:
Supporting the research team across a range of existing and new projects including the collection of data from the field, literature and focus groups. Active areas of research include biodiversity and carbon capture in agroforestry systems, resilience of livestock production under climate change, and crop cultivator performance testing. 
Research interests:
I have focused on the carbon sequestration potential and soil health of different livestock systems whilst studying for my undergraduate degree. Additionally, I have been involved with monitoring the biological activity in soils at regenerative farms throughout the Southwest. Agroforestry is an area I am looking forward to researching more after working in a Forest Garden.  
Interests outside of ORC:
You will normally find me walking in the Black Mountains or attempting to surf Cornwall's coastline, foraging along the way and cooking something up with what I have found! 
Research projects
Contact: