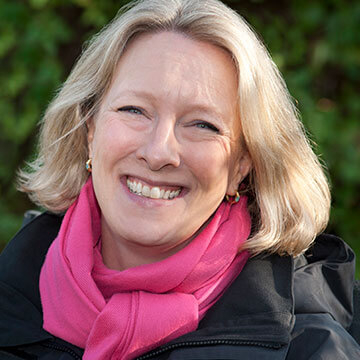 Lucy MacLennan
"I get a real buzz out of working with such an engaged and motivated team at the ORC, everyone works so hard and is so enthusiastic and passionate about their work and we all truly believe in the goals of the organisation and the difference that our work can make to the environment through better farming systems."
Job title:
Chief Executive
Academic qualifications:
Undergrad: BSc(Hons) Food and Nutrition: University of Surrey
Postgrad: MBA: Cranfield University School of Management
Postgrad: Postgraduate Diploma in Agrifood: University of Nottingham
Role and responsibilities:
My role is to provide strategic, financial and operational leadership of the Organic Research Centre including delivery of the business strategy and fundraising programme as well as working to enhance the impact of the charity across the industry.
Interests outside of ORC:
Outside of ORC I am Non Executive Director and Chairman of the Fresh Produce Sector Board at Red Tractor Assurance and Director of Organic Arable.
In addition, I am also a 2020 Nuffield Farming Scholar researching the future of audit in improving microbiological food safety of fresh produce supply chains.
I am a keen cook and amateur gardener, slowly improving the productivity of my organic allotment. I enjoy sailing and walking and at weekends can usually be found exploring some hidden corner of the UK with my Labrador, Connie.
Research projects
Contact:
+44 1488 646231
(Ext : 6231)