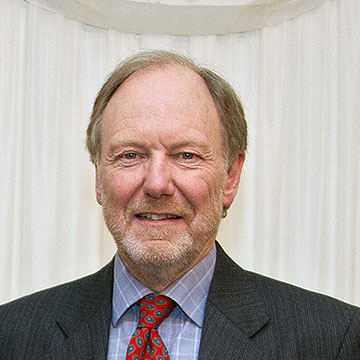 Mark Measures
"Organic farming provides the most effective means of addressing the critical issue of producing better quality food, more sustainably, in a finite world and with a positive impact on the environment. Research and development is essential to improve its performance and address the environmental crisis facing us."
Academic qualifications:
BSc. Hons. Farm Management
Role and responsibilities:
There were three main strands to my role.
Advice and information: I provide technical and management advice on organic farming, including technical input to research projects
Training: Farm workshops, adviser training and organic farming students
Policy: Organic farming and the environment
Research interests:
My research interests are soil, diverse leys, livestock, crops
Interests outside of ORC:
Organic farming and wildlife management.
Publications:
Lampkin N, Measures M, & Padel S, (eds.) (2017) 2017 Organic Farm Management Handbook Organic Research Centre, Newbury.
Measures, M., January 2018. Soil Management for Sustainable Food Production and Environmental Protection (Churchill Fellowship report)
https://www.organicmeasures.co.uk/Mark%20Measures_Churchill%20report_Soil%20Management-final-updated%20Jan19.pdf 
Measures, M., December 2017 To compost, or not to compost?
Padel, Susanne; Zaralis, Konstantinos; Measures, Mark; & Sumption, Phil (Eds.) (2016) Farmer Handbook reporting the outcome of participatory research findings. Organic Research Centre. Newbury. SOLID Deliverable 1.2. Organic Research Centre, Newbury. https://orgprints.org/31972/
Green, M., Measures, M., Stobart, R., Storkey, J. (2015): Getting the Most out of Cover Crops. Aspects of Applied Biology 129. ISSN 0265-1491
Lampkin, N., Measures, M. and Padel, S. (Eds.) (2014):   2014  Organic Farm Management Handbook 10th. Edition. Organic Research Centre, Newbury
Thomas F. Döring, Jonathan  Storkey, John A. Baddeley, Rosemary P. Collins, Oliver Crowley, Sally A. Howlett, Hannah E. Jones, Heather McCalman, Mark Measures, Helen Pearce, Stephen Roderick, Christine A. Watson, Martin S. Wolfe (2014): The Role of Species Mixtures in Weed Diversity and Management in Organic Fertility-Building Leys
Döring, T.F., Baddeley, J.A., Brown, R., Collins, R., Crowley, O., Cuttle, S., Howlett, S., Jones, H.E., McCalman, H., Measures, M., Pearce, B.D., Pearce, H., Roderick, S., Stobart, R., Storkey, R., Tilston, E.L., Topp, K., Winkler, L.R., Wolfe, M.S. (2013): Using legume-based mixtures to enhance the nitrogen use efficiency and economic viability of cropping systems. Final report HGCA Project Number No 513: 3447 –  LegLink
Gerrard, C.L., Smith, L.G., Pearce, B., Padel, S., Hitchings, R., Measures, M. (2012): The OCIS PG tool: A tool for assessing the Public Goods provision of a farm, Sustainable Agriculture Reviews. pp 1-22
Gerrard, C.L., Smith, L.S., Pearce, B.P., Padel, S.P., Measures, M. (2012): Assessing the provision of public goods: two alternative approaches, SAC/SEPA conference – Agriculture and the Environment IX, Valuing Ecosystems: Policy, Economic and Management Interactions, Edinburgh, p59-64
Gerrard, C L., Smith, L.G., Padel, S, Pearce, B., Hitchings, R., Measures, M. and Cooper, N. (2011): OCIS Public Goods Tool Development. Organic Research Centre, Newbury
Smith, L., Padel, S., Pearce, B., Lampkin, N., Gerrard, C.L., Woodward, L., Fowler, S., Measures, M. (2011): Assessing the public goods provided by organic agriculture: lessons learned from practice, Proceedings of the 3rd Conference of ISOFAR vol2: Socio-economic, livestock, food quality, agro-ecology and knowledge dissemination, p59.
Measures, M. (2010): Composting with rock phosphate: increasing plant-available P, Institute of Organic Advice, "Results of Organic Research, Technical Leaflet 7"
Measures, M. (2008): Research into Practice: Mind the Gap, "Cultivate the Future," Book of Abstracts from IFOAM's 16th Organic World Congress, June 2008, p.197.
Measures, M. (2004): Farm Auditing for Sustainability. Harper Adams University College, UK:British Grassland Society
Editor of 24 research reviews published by IOTA as part of the Pacares Project and technical review for advisors.
Measures, M: Soil Health and Management in Organic Farming: Practical implications for farming and growing
Contact:
01588 640118
(Ext : 552)