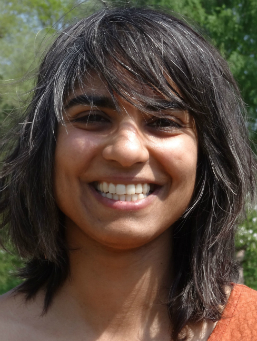 Seeta Rajani
Role and responsibilities:
Members of the Council of Management act as both Company Directors and Charity Trustees and meet quarterly to set strategy, review progress and ensure compliance with company, charity and other legislation.
Interests outside of ORC:
Seeta is a market gardener, natural beekeeper and has worked in the Food and Farming sector since 2005.
For many years she has worked in the box scheme operations side of Horticulture businesses and has managed the finances for these businesses. She has a varied background with a degree in engineering, a stint at the EU and two years of running a community café on a city farm.
She then worked in fundraising after which, she co-founded Sutton Community Farm. She then successfully managed and grew two London-based box scheme businesses. Seeta now works for the Landworkers' Alliance as Finance and Operations Manager.
In her spare time, she enjoys cycling, cooking and yoga.
Contact: