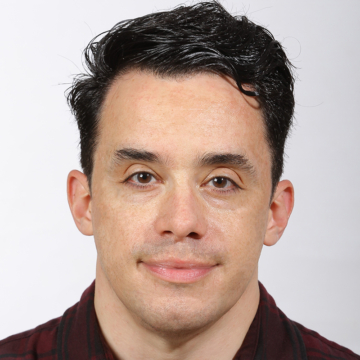 Dr Stefano Orsini
Job title:
Senior Researcher in Business & Markets
Academic qualifications:
PhD in Agricultural Economics, University of Pisa and University of Bologna (Italy)
Role and responsibilities:
I was the leader of the socio-economic work-package in the EU-H2020 LIVESEED project, and principal investigator of the project funded by the UK Department of International Trade (DIT) and Defra "Evaluating the different approaches for improving UK organic trade statistics". I also led tasks on supply chains in the completed projects EU-H2020 iSAGE, and the EU Evaluation project "Distribution of added value of the organic food chain".
I also supervise students at SRUC for their MSc theses.
Research interests:
My main research interests are in food market, food supply chain management and food consumer research. Trained as an agricultural economist, I enjoy working in qualitative as well as quantitative research.
Publications:
Winter E, Grovermann C, Aurbacher J, Orsini S, Schäfer F, Lazzaro M, Francesco Solfanelli, Messmer MM (2021). Sow what you sell: strategies for integrating organic breeding and seed production into value chain partnerships. Agroecology and Sustainable Food Systems, 1-28, https://doi.org/10.1080/21683565.2021.1931628
Gambelli D, Solfanelli F, Orsini S, Zanoli R (2021). Measuring the Economic Performance of Small Ruminant Farms Using Balanced Scorecard and Importance‐Performance Analysis: A European Case Study. Sustainability, 13, 3321 https://doi.org/10.3390/su13063321.
Cubero Dudinskaya E, Naspetti S, Arsenos G, Caramelle-Holtz E, Latvala T, Martin Collado D, Orsini S, Ozturk E, Zanoli R (2021). European Consumers' Willingness to Pay for Red Meat Labelling Attributes. Animals, 11(2), 556 https://doi.org/10.3390/ani11020556
Orsini S, Costanzo A, Solfanelli F, Zanoli R, Padel S, Messmer MM, Winter E, Schaefer F (2020). Factors Affecting the Use of Organic Seed by Organic Farmers in Europe. Sustainability, 12, 8540: https://doi.org/10.3390/su12208540
Mandolesi S, Naspetti S, Arsenos G, Caramelle-Holtz E, Latvala T, Martin Collado D, Orsini S, Ozturk E, Zanoli R (2020). Motivations and barriers for sheep and goat meat consumption in Europe: a means-end chain study. Animals, 10(6), 1105 : https://doi.org/10.3390/ani10061105 
Orsini S, Padel S, Gambelli D, Lernoud J, Sanders J, Solfanelli F, Stolze M, Willer H, Zanoli R (2020). Beyond 'mainstream' and 'alternative' in organic food supply chains: empirical examples of added value distribution from eight European countries. British Food Journal, 122(3), 798-812 : https://doi.org/10.1108/BFJ-07-2019-0508 
Rose I, Martin-Collado D, Orsini S, Zanoli R, Yañez-Ruiz D, Zaralis K, Arsenos G (2019). Using the Multi-stakeholder Approach to Match Potential Innovations with Challenges Experienced by European Sheep and Goat Farms. Cham: Springer International Publishing. pp 119-130 :  https://doi.org/10.1007/978-3-030-02312-6_7 
Orsini S, Padel S, Solfanelli F, Costanzo A, Zanoli R (2019). Report on the relative importance of different factors encouraging farmers to use/ not use organic seed in organic supply chains. Deliverable 4.1 for EU-H2020 LIVESEED project.
Orsini S, Padel S, Lampkin N (2018). Labour use on organic farms: a review of research since 2000. Organic Farming, 4(1), 7-15 : https://doi.10.12924/of2018.04010007 
Sanders J, Gambelli D, Lernoud J, Orsini S, Padel S, Stolze M, Willer H, Zanoli R (2016). Distribution of the added value of the organic food chain. External Study for EC DG Agri. Thünen Institute of Farm Economics. Braunschweig.
Orsini S (2013). Explaining land management decisions to understand local landscape functions and change. Some insights from Tuscany. Local Environment, 18 (8), 934-949 : https://doi.org/10.1080/13549839.2012.748726 
Orsini S (2013). Landscape polarisation, hobby farmers, and a valuable hill in Tuscany: understanding landscape dynamics in a peri-urban context. Danish Journal of Geography, 113 (1), 53-64 : https://doi.org/10.1080/00167223.2013.770633 
Research projects
Contact:
+44 (0)1488 646254
(Ext : 6254)