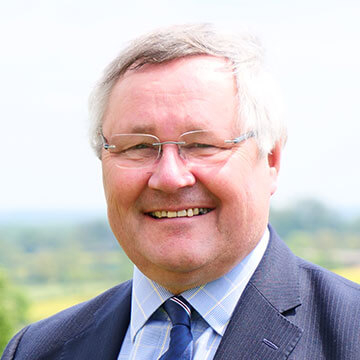 Tim Bennett
Job title:
Chair of the Board of Trustees
Role and responsibilities:
Members of the Council of Management act as both Company Directors and Charity Trustees and meet quarterly to;
• set strategy, review progress and ensure compliance with company, charity and other legislation.
Interests outside of ORC:
Tim farms with his wife Susan in Carmarthenshire, West Wales. The farm is mainly organic and grassland-based with some woodland.
Tim is Chairman of CIEL the agri-tech centre for Livestock innovations and also of the Farmers Club in London
Tim is a former Chairman of the Food Standards Agency, former President of the NFU and of DairyCo (now AHDB Dairy).
He has held many other roles in the Industry including governor of the Institute of Grassland and Environmental Research and is a member of the Welsh Land tribunal
Fellow of the Royal Agricultural Society and of the Institute of Grocery Distribution.
Contact: