Young Organic Farmer/ Grower of the Year Award 2022
Applications for 2022 have now closed and judging is underway!
Are you, or do you know, a forward-thinking, innovative organic farmer/grower who is passionate about implementing organic principles, has proven strong leadership skills and deserves recognition within the organic industry?
ORC, the UK's leading independent organic research organisation, continually aspires to grow its network in the agricultural community and develop innovative solutions that enhance the changing farming landscape.
To encourage the emergence of a new generation of organic 'farmers' we launched a new award last year 'The Young Organic Farmer of the Year' (YOFY), which was won by Ashley Wheeler and Kate Norman of Trill Farm Garden, Musbury, Devon.
Could you, or someone you know, win our YOFY award for 2022?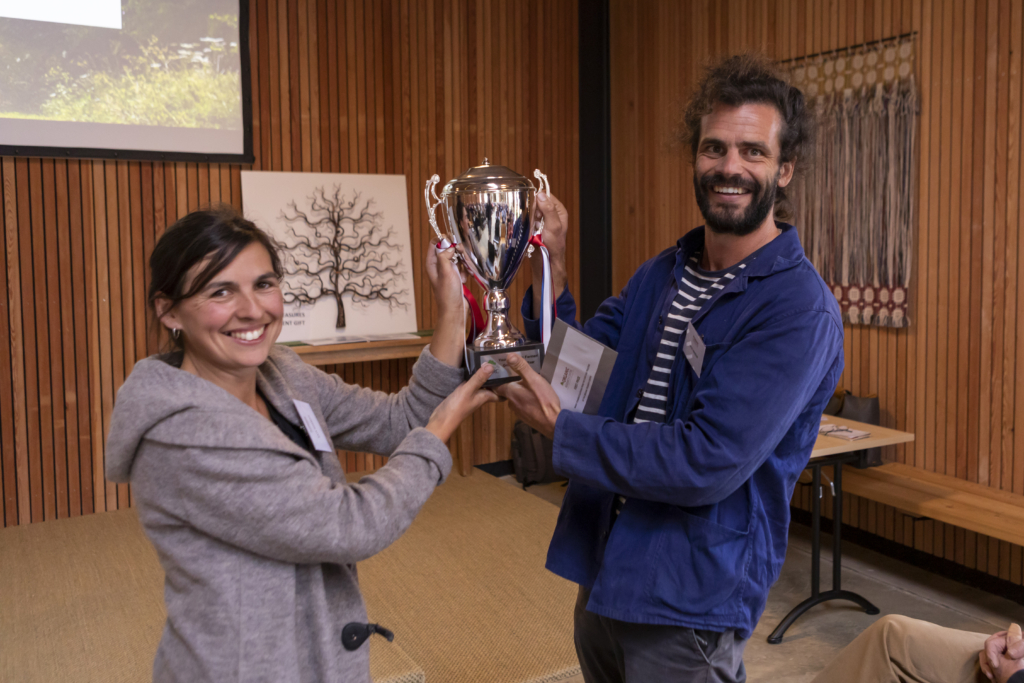 Nominations
Nominations are now sought for an individual who is:
Young – nominees should be less than 40 years old on 30th September 2022
Organic – nominations should centre around the adoption of organic principles even though the nominee may not be producing or working with organically certified produce
Farmer – nominees should be working in and for the organic community; they may be employed by farmers or organisations within the sector even if they do not class themselves as farmers.
The Winner
The winner of the award will be selected through a small panel convened by the ORC to include members of the ORC team, Trustees and members of the farming community. The panel may also choose to award commendations to further nominees.
The ORC are offering the 2022 YOFY award winner a £1,500 donated cash prize and are working with Chelsea Green Publishing, the leading publisher of books about organic farming, gardening, smallholding and more, who are donating 'A Complete Grower's Library' of books on organic and agroecological farming to the 2022 winner – worth over £500.