Is GRASS the way forward?
Event Date : July 9, 2019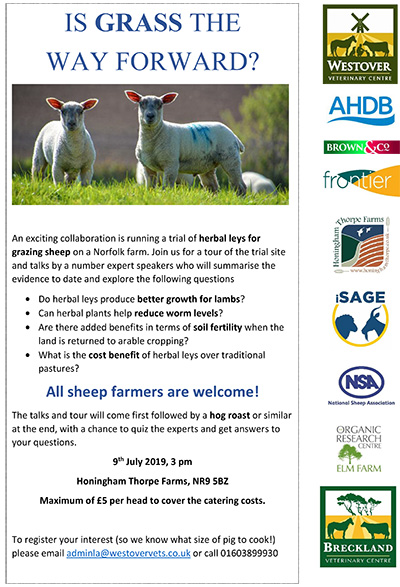 Honingham Thorpe Farms, NR9 5BZ Maximum of £5 per head to cover the catering costs. 3 pm
An exciting collaboration is running a trial of herbal leys for grazing sheep on a Norfolk farm. Join us for a tour of the trial site and talks by a number expert speakers who will summarise the evidence to date and explore the following questions
All sheep farmers are welcome!
The talks and tour will come first followed by a hog roast or similar at the end, with a chance to quiz the experts and get answers to your questions.
To register your interest (so we know what size of pig to cook!) please email dminla@westovervets.co.uk or call 01603899930