Oak Award Dinner at Yeo Valley
Event Date : October 25, 2018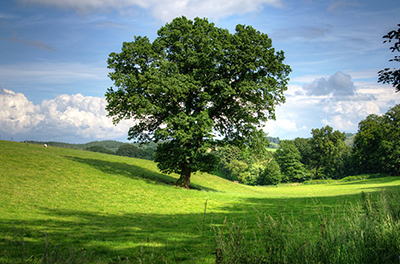 The deadline to nominate an unsung hero, whether it be a colleague, family member or a friend, for the first ever Oak Award for outstanding contribution to the UK organic sector is Sunday 30th September 2018. Follow the link to find out more about the award and how to nominate your organic hero.
The Oak Award will be given annually by the Organic Trade Board and this year will be presented on the 25th October 2018 at the ORC Fundraising Dinner. The award ceremony and dinner will be held at Yeo Valley's picturesque headquarters in the village of Blagdon near Bristol with stunning views over the Mendip hills. Guests will be treated to reception drinks, a spectacular three-course meal with high profile speakers including Geetie Singh-Watson MBE, organic entrepreneur, publican and restaurateur. It's an opportunity to celebrate the sector and be inspired by exceptional individuals, shining a light on excellence and innovation.
This event is for leading UK organic researchers, farmers, manufactures, brands, processors, suppliers, retailers, charities and NGOs and we would love to see you there. Tickets are being snapped up fast. To grab yourself a seat please follow the link to book your place. Individual places are £110, or you can book a table for 5-10 guests at a group discount of £100 per person.
The dinner will also be a chance to raise funds for your favourite Organic Research Centre, with all proceeds going to ORC.