Democracy and diversity can mend broken food systems
Posted on 26th March 2014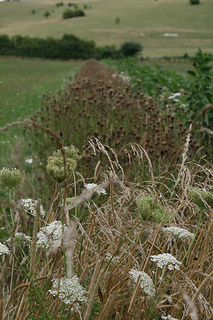 In his final report to the UN Human Rights Council after a six-year term as Special Rapporteur, Olivier De Schutter has called for the world's food systems to be radically and democratically redesigned.
"Objectives such as supplying diverse, culturally-acceptable foods to communities, supporting smallholders, sustaining soil and water resources, and raising food security within particularly vulnerable areas, must not be crowded out by the one-dimensional quest to produce more food," he urged.
The report included a summary of recommendations issued over the course of his mandate as Special Rapporteur (2008-2014), covering food price volatility, trade and investment in agriculture, regulating agribusiness, agrofuels, food aid and development cooperation, nutrition, social protection, women's rights, Human Rights Impact Assessments, national strategies, agricultural workers, contract farming, smallholder farmers, agroecology, and the reinvestment in agriculture.
Read the report The transformative potential of the right to food