Increased payment rates for organic farming brings opportunities as market grows
Posted on 14th February 2022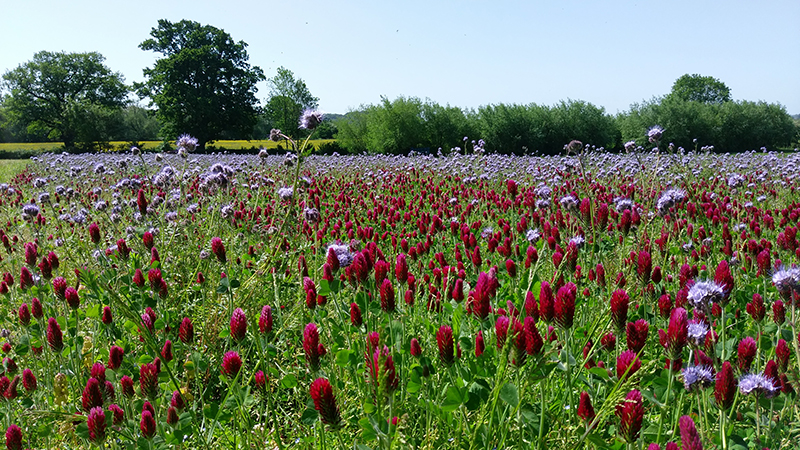 Farmers who convert to organic will receive up to double the previous rates in a raft of government payment increases that are launching amid strong growth across the organic market.
Payments for organic farming in England are rising by between 46% and 500% for those entering a new scheme with Countryside Stewardship, which provides financial incentives for farmers and landowners to care for nature.
The window for Countryside Stewardship applications opened on 8 February, and some organic farmers will now be able to earn triple or even six times as much as before from government cash incentives.
These payments will be available until at least 2024 when an organic standard is promised as part of the new Sustainable Farming Incentives (SFI).
Organic Market Report
​The rate hike comes alongside a surge in the organic market, with a 23% increase since 2019 revealed in Soil Association Certification's annual Organic Market Report.
OF&G's Roger Kerr welcomed the positive data highlighted in the Organic Market Report 2022 and said: "Sustained market growth of 5.2% must now be replicated with equivalent increases in land conversion to capitalise on the opportunity before us.
"With sales hitting £3 billion for the first time, consumer appetite for organic produce is strong. However, while organic land conversion rates remain relatively static there is an increased risk of reliance on imports. Working collaboratively with the English Organic Forum, we're seeking to drive proactive policy action to secure unequivocal government support for organic.
"In terms of influencing consumer attitudes and behaviours, closing the 'say-do gap' is key. This can only be achieved through consistent messaging that repeatedly promotes the multiple benefits of organic and ingrains those positive purchasing choices so there is no going back."
Big opportunities for nature-friendly farming
Adrian Steele, Soil Association Organic Sector Advisor, said:"The changes to farm policy and payments post-Brexit are causing lots of concern for farmers. But it is clear is that there are big opportunities for nature-friendly farming, and organic is set to receive renewed government support.
"The good things that agroecological and organic farmers are doing, which have long been overlooked, are now set to be rewarded under the new Environmental Land Management Schemes. The longer-term goals that government has set out for agriculture, with a new focus on protecting soils, wildlife and the environment, are in harmony with the principles of organic farming. Alongside continued growth in the organic market, this should give farmers confidence in switching to or maintaining organic practices, despite the short-term uncertainty facing every farm.
"We are pleased to see this commitment to rewarding organic farming – it's the first step towards recognising that we need to work in harmony with nature across the whole farmed environment."
See also: Converting to organic farming
Your Farming Future: Help with transition