Living mulches: get involved!
Posted on 13th January 2023
Would you like to be involved in an on-farm field trial exploring living mulches: direct drilling cash crops into (semi)-permanent established stands of clover?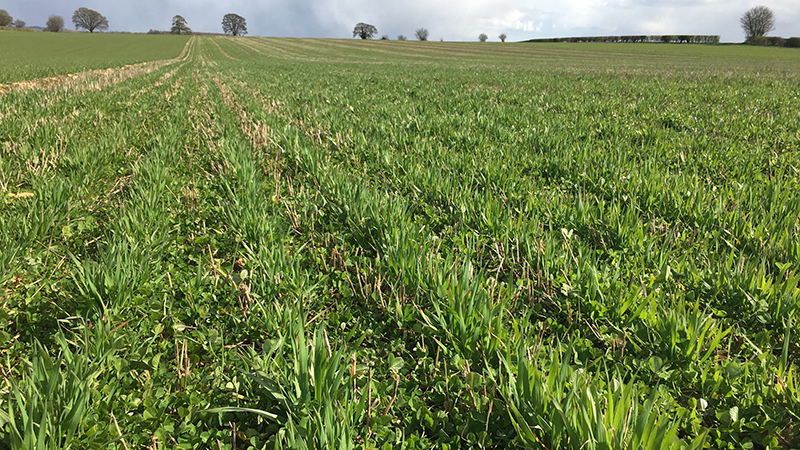 The aim – to get a better understanding of the potential for living mulches to contribute to reducing tillage in organic systems and reducing chemical inputs in conventional ones.
The No-till with Living Mulches Field Lab with Innovative Farmers demonstrated that:
The living mulches practice can provide excellent soil health benefits and an opportunity to reduce artificial inputs
There is still work required to perfect the system and reduce the current yield penalty
The system can be adopted both organically and non-organically
For more information see: Living Mulches: Final Report 2020-2022
If you would like to be involved, please contact Senior Crops Researcher Henny Lowth: henny.l@organicresearchcentre.com