New Organic Action Plan for England
Posted on 25th August 2017
New Organic Roundtable formed by Defra and the English Organic Forum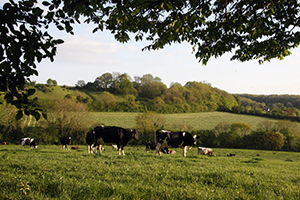 Organic organisations met with Defra officials, including the new head of the organic unit Kathleen Kelliher, on 29th June for the first meeting of the new Organic Roundtable formed by Defra and the English Organic Forum.
The meeting started the process of developing an industry-led organic action plan for England. The aim is to launch the new action plan early in 2018. Roundtable meetings will take place quarterly in the meantime, with subgroups working on specific elements. The initial areas to be developed will include future conversion and maintenance support payments; international trade; research and information; organic food including procurement; regulations and equivalency; and small-scale/short supply chain approaches.
The Roundtable and the action plan development will provide an important opportunity to engage with Brexit policy discussions as preparations for the Repeal Bill, which will incorporate the EU Organic Regulation into UK law, and the new Agriculture Bill, which will set out the basis for future agricultural and agri-environmental support are made.
The Organic Roundtable has been established as a joint initiative between Defra and the English Organic Forum, which is co-ordinated by the Organic Research Centre and represents all the organic organisations, including Biodynamic Association, Garden Organic, Landworkers' Alliance, NFU Organic Forum, Organic Arable, Organic Farmers and Growers, Organic Food Federation, Organic Growers Alliance, Organic Milk Suppliers Co-operative, Organic Trade Board, Soil Association, as well as Abacus, Triodos Bank, Future Sustainability and ECOS consultancy.
The development of an industry-led organic action plan for England will build on previous experiences in England and Wales, as well as the Scottish Organic Action Plan launched in 2016. ORC contributed to a SME Organics to develop regional action plans in eight European regions. The SME Organics project will also produce an updated version of a manual on Organic Action Plan Development originally published in 2005.
If you'd like to be involved with the action plan development process, please contact Nic Lampkin. ORC would also welcome financial support for the work that will be needed to develop the action plan and engage with the ongoing Brexit policy debate – if you can help, please get in touch!