ORC Bulletin 123 on its way!
Posted on 19th December 2017
The Bumper Autumn/Winter issue of the ORC Bulletin (123) is being printed and will mail out soon to subscribers and supporters! Articles cover; agroforestry 'ancient wheats', event reports, policy developments and much more!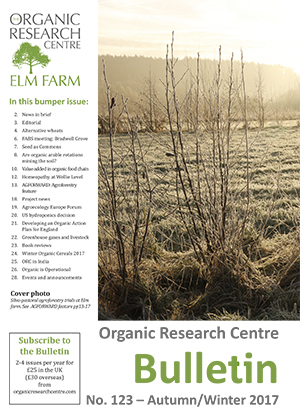 Bulletin 123
The Spring/Summer issue No.122 is now also available for free download here.