REFOREST Living Lab at Gowbarrow Hall Farm
Posted on 23rd October 2023
On the 17th October the North of England Agroforestry Living Lab, part of the REFOREST project met up at the beautiful Gowbarrow Hall Farm in the Lake District, hosted by Sam and Claire Beaumont.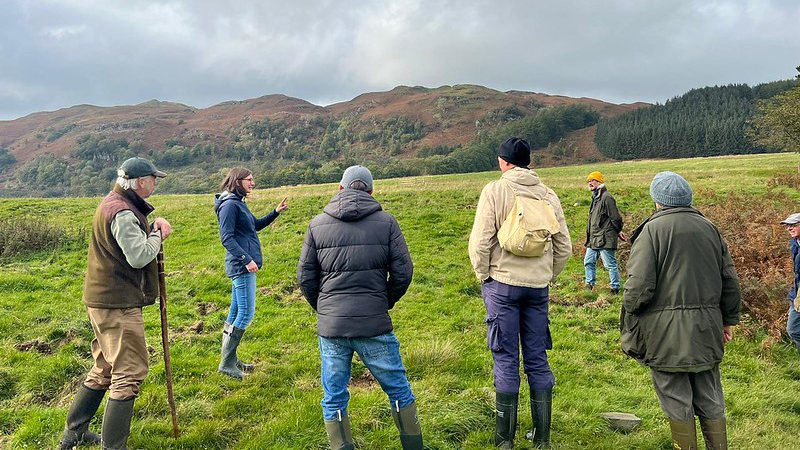 The day started with each of the 15 participants (of farmers and various farmer group representatives such as The Farming Network, North Pennines AONB and Living Woods) stating their main objectives for the day. Objectives related to networking and sharing knowledge, defining the role of the Living Lab, learning more about wood pasture and how both established and developing woodlands can contribute to the economics on a farm, exploring the benefits of agroforestry for livestock, and learning how to get more trees generally into the farmed landscape.
After Will Simonson and the ORC team had given some background to the project and the concept of the Living Lab, Sam Beaumont introduced the farm, which raises Pasture for Life certified Shorthorn beef and Kunekune pigs on diverse leys and forage. Then there was a chance to see some of the agroforestry  firsthand at Gowbarrow, where there are different types of woodland integrated within the 385 acres of permanent pasture; ranging from ancient oaks to a big block of commercial plantation, a lot planted in the past 20 years (woodland creation), and a few smaller pockets of ancient coppice woodlands.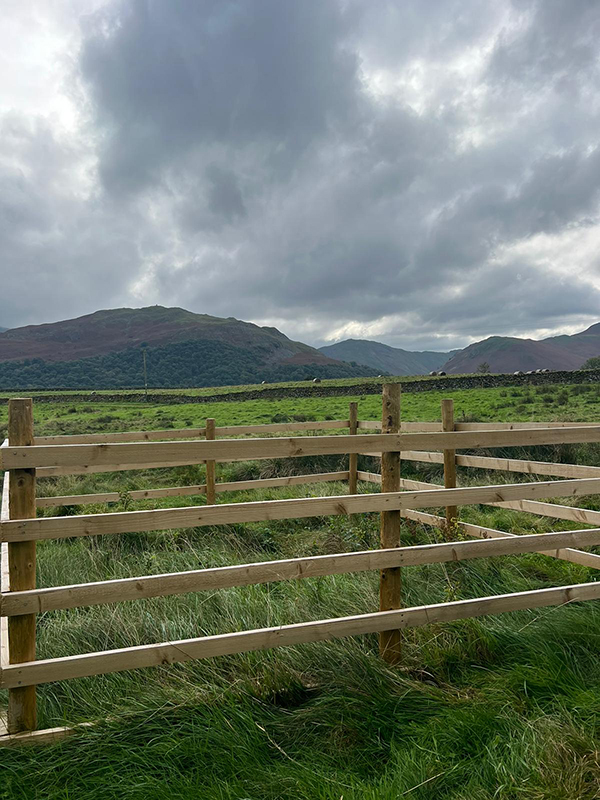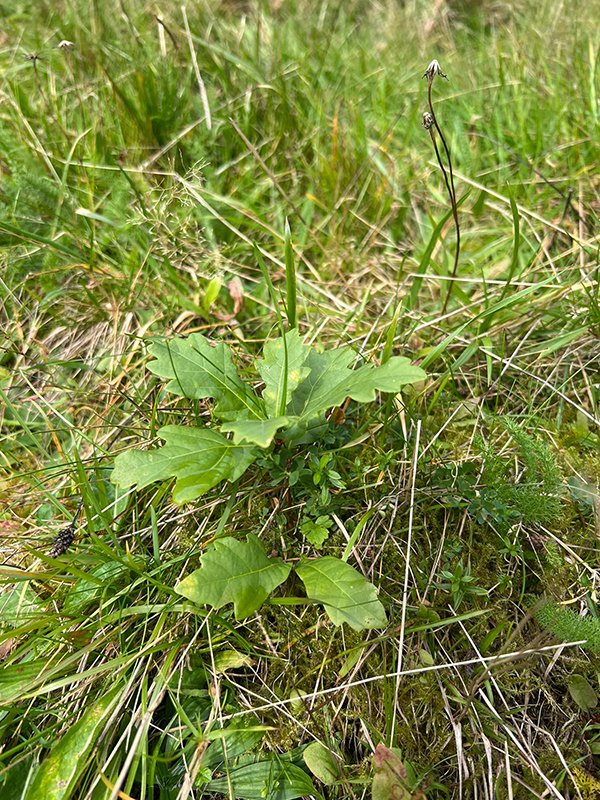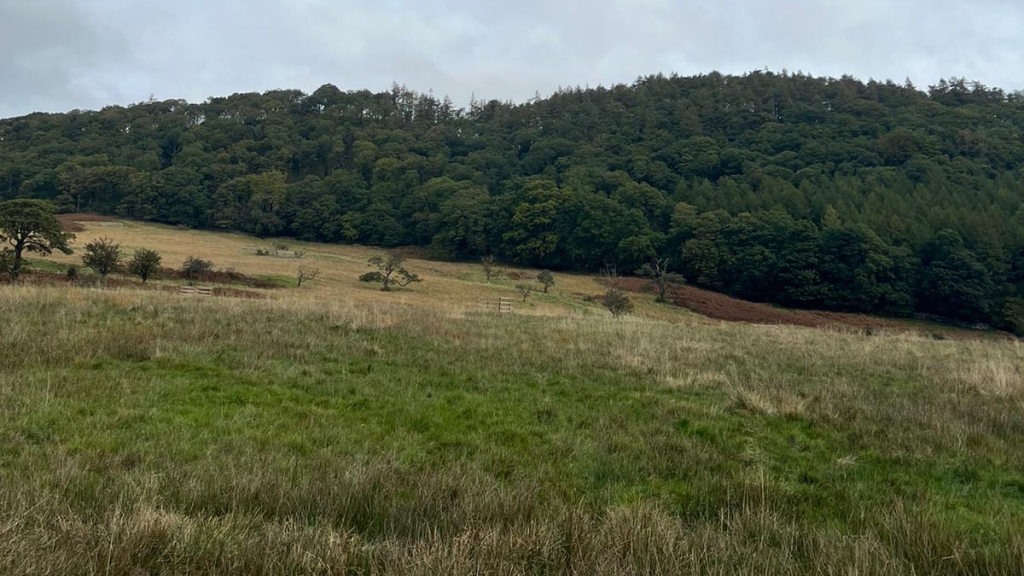 After the walk and lunch, there was an informal discussion on issues raised during the walk and a discussion on further questions that the Beaumonts and attendees were interested in  exploring including:
How to integrate fruit and nut trees into the fields? Cobnuts are an option if protected from squirrels. Apples can be economic if marketed directly, sold to a co-op, or for juice, cider or vinegar production, best to avoid full standard trees as difficult to harvest. There are both the South Lakes orchard group and the North Cumbrian orchard group that could be helpful to tap in to. There are some great northern varieties of apples i.e. Keswick Codlin and Carlisle Codlin.
What to do with the Sitka spruce plantation? Can be useful for agroforestry systems as can generate a steady income – better to bring in local farm timber rather than importing from countries like China. Could Sitka be incorporated into shelter belts?
Benefits of coppicing and pollarding? Can help thin a crop, assist the carbon cycle and contribute to income stream… The key message is diversity of systems.
How to successfully integrate cattle amongst young oak trees and deer-proof young trees?
Should they plant more oaks or more willows at Gowbarrow? What are the right species to plant? The Forestry Commission have a useful online tool for selection of the best species for a given location. Could a similar tool for agroforestry species trees be developed? No Stewardship options to fund willow planting along burns, so difficult to fund.
Need to change the mindset where the landscape of treeless hills and stone walls is the norm.
What steps are needed to get more farmers trying these things (wood pasture/agroforestry)? A clear economic case would certainly convince many farmers. Having someone local and embedded in the community is key to change; outsiders are generally less successful at directly instigating change; trust is key.
Find out more about the REFOREST North of England Agroforestry Living Lab here