Sharing knowledge and tools for organic farming
Posted on 15th February 2019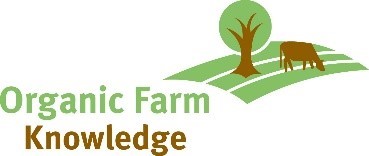 Organic Farm Knowledge platform has new design and content
The Organic Farm Knowledge platform hosts a wide range of practical knowledge and tools for organic farmers and advisers that help improve farming practices. A new version of the online platform covering more themes and a new design will be launched today at the Science Day at BIOFACH 2019.
A first version of the platform – focusing on organic arable cropping – was launched in October 2016. FiBL (Research Institute of Organic Agriculture), IFOAM EU and ICROFS (International Centre for Research in Organic Food Systems) have taken the platform to a higher level with new themes such as animal husbandry and organic plant breeding. A new design and more content, including a news and events section, complete the update.
"The complexity of organic farming requires farmers to have a very high level of knowledge and skills, and exchange on organic farming techniques remains limited. Organic Farm Knowledge aims to fill this gap. It will be the go-to resource for practical, farmer-oriented knowledge on organic farming in Europe.", says Bram Moeskops, Research & Innovation Manager at IFOAM EU.
"Several projects that produce relevant knowledge for organic farmers have recently started. Practice-oriented materials from these projects such as factsheets, videos, decision-support tools, guidelines, and reports will continuously be uploaded on the platform.", stated Helga Willer, Group Leader Dissemination & Outreach at the Research Institute of Organic Agriculture (FiBL). Organic Farm Knowledge collaborates with several Horizon 2020 projects like OK-Net EcoFeed, LIVESEED, RELACS, ReMIX, FutureEUAqua, and CORE Organic.