Tenancy opportunity at Dartington
Posted on 18th April 2014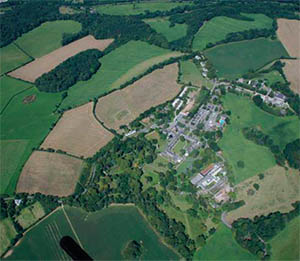 Opportunity to take on a pioneering farm on Dartington Hall Estate
Tender Opportunity: Farm business tenancy for 20 years from October 2014. 
Old Parsonage Farm, Dartington, Totnes 
177.21 hectares/ 437.85 acres
.
A unique opportunity has arisen to undertake a pioneering agricultural enterprise is available on The Dartington Hall estate, just outside Totnes in Devon.
Following a review of the potential uses of the 400+ acres of farmland prompted by the retirement of the estate's tenant farmer in 2014, The Dartington Hall Trust is looking for a partner interested in developing an innovative farming system which addresses the environmental, social and financial elements of sustainability.
Focusing on how it can play its part in supporting the local community, DHT has identified three key areas where it can make a difference – food and farming, jobs and homes and enriching lives. The farm tenancy is a unique opportunity to shape Dartington's work on food and farming.
DHT welcomes new and innovative proposals from applicants and key objectives of the tenancy include:
Operating a 'best practice' sustainable farm system
Implementing low carbon improvements
Collaboration in educational, research and development, in particular with Schumacher College.
Further details are available in the tender document, available here