The Agroforestry Handbook
Posted on 29th July 2019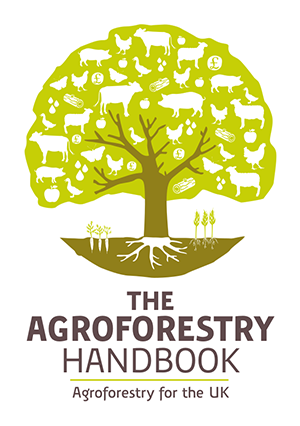 Written for farmers and advisors this book will help you assess the potential business benefits of agroforestry for your farm or client and to understand the possible benefits to the wider environment.
The authors, (including ORC's Jo Smith, Sally Westaway and Lindsay Whistance) are leading researchers and practitioners with decades of experience in agroforestry from the UK and around the world.
What's included in the handbook?
This handbook is your essential guide to agroforestry and how to implement it on your farm. The book includes:
What is agroforestry?
Types of agroforestry
Practical advice on system design
Case studies
The economic case for agroforestry
Market opportunities
and much more…
The Authors
The Agroforestry Handbook has been written by leading researchers and practitioners.
Dr Paul Burgess – Cranfield University
Prof. Steven Newman – Biodiversity International
Dr Tim Pagella – Bangor University
Dr Jo Smith, Sally Westaway, Dr Lindsay Whistance – Organic Research Centre
Stephen Briggs, Ian Knight – Abacus Agriculture
Clive Thomas – Soil Association
Case Studies by The Woodland Trust
Edited by Ben Raskin & Simone Osborn – Soil Association
Download the Agroforestry Handbook