The Spring Bulletin No.124 is out!
Posted on 4th April 2018
The Spring issue of the ORC Bulletin (124) has been printed and mailed out to subscribers and supporters! We have returned to a slimmer, but more frequent Bulletin. Articles cover; GREATsoils, Innovative Farmers field lab updates, event reports, policy developments and much more!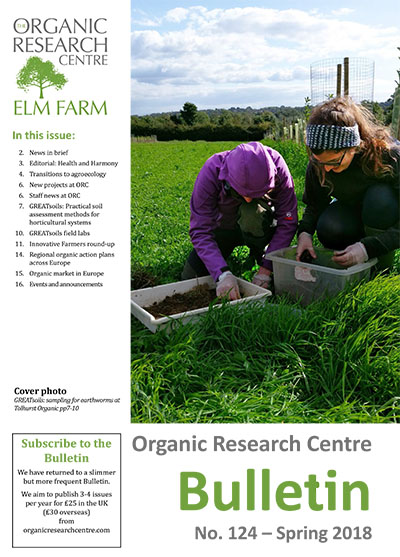 Bulletin 124
The Autumn/Winter issue No.123 is now also available for free download here.