ORC Bulletin 134 on its way!
Posted on 29th June 2021
The Summer issue of the ORC Bulletin (134) is at the printers and will mail out soon! This issue continues our 40th anniversary theme with a focus on agroforestry and health principles.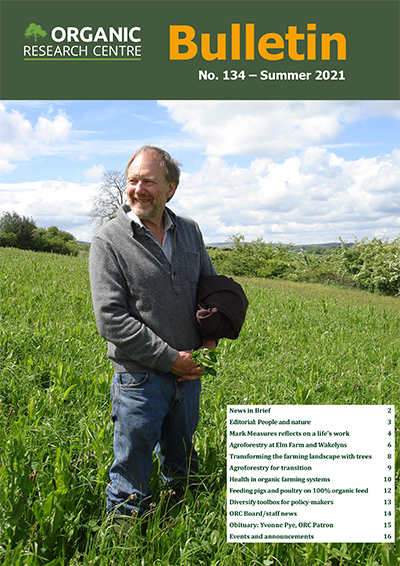 Mark Measures who has been associated with Elm Farm/Organic Research Centre for most of its existence has retired from ORC. Mark reflects on a life's work of organic advice and the continued importance of the work of ORC.

The Spring 2021 issue (No.133) is now available for free download.
See all past issues of the ORC Bulletin here.