ORC Bulletin 135 on its way!
Posted on 24th February 2022
The Spring issue of the ORC Bulletin (135) is at the printers and will mail out soon! This issue contains a feature on five farmers talking about conversion to organic farming. Plus news of our 40th Anniversary celebrations, agroforestry, hedgerows, field labs and more!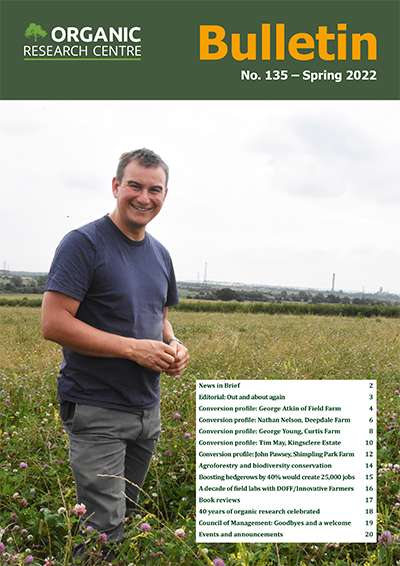 The Summer 2021 issue (No.134) is now available for free download.
See all past issues of the ORC Bulletin here.