The Importance of Hedgerows Appeal Launch
Posted on 20th April 2023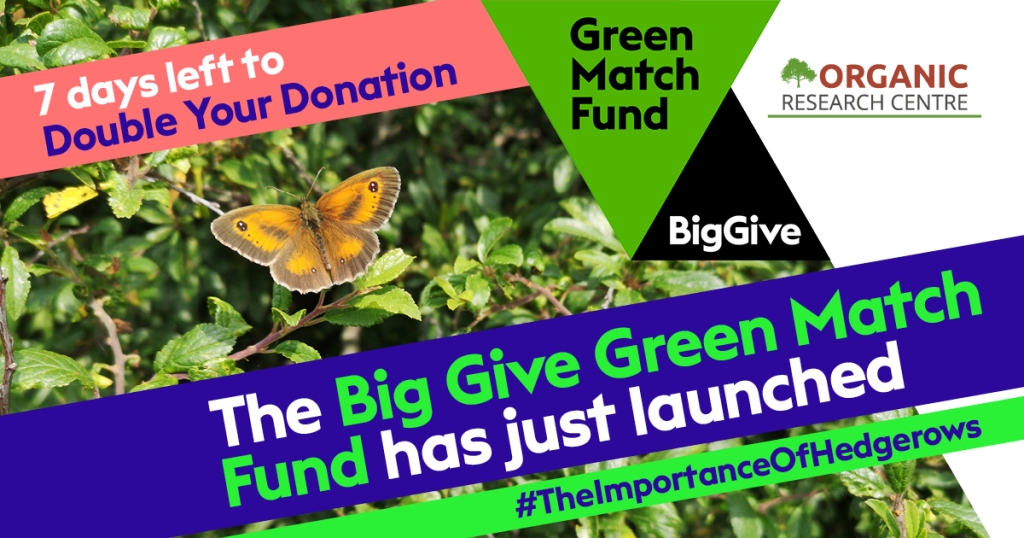 Our landscape was once dominated by woodland and hedgerows, but decades of intensive farming and urban development have decimated the countryside. Ancient woodland now covers just 2.5% of the UK's land area and we have lost 50% of our hedgerows since 1945, and they are still in decline. As a result, animals that once flourished in these habitats are also significantly diminished.
Up to 75% of all of Britain's rural hedgehogs have been lost in the past 20 years.
Dormouse numbers have declined by up to 80% between 1994 and 2018.
There has been a 41% decline in the woodland butterfly index for the UK between 1990 and 2019.
It is not too late to reverse this devastation, but we need to act now. That is why we are asking you to support our Importance of Hedgerows Appeal.
Healthy hedgerows are teeming with life and vital for nature. There is much anecdotal evidence that they foster the biodiversity of connected woodlands by enabling species to move from one area to another. With funding from our The Importance of Hedgerows appeal, we will conduct a research project that will provide the scientific evidence to validate this belief.
If this project can prove hedgerows enhance the ecological condition of adjacent woodland it will add further weight to the argument for expanding the hedgerow network across the UK. Such an expansion would play a vital role in reversing the decline of our indigenous wildlife.
From 20-27 April ORC is taking part in the Green Match Fund Campaign 2023, organised by the Big Give – the UK's biggest online match funding platform, to raise funds to further this work. During the campaign week any money raised up to £10,000 will be doubled.
To make your donation visit the BigGive.org.uk. One donation, double the impact.