AFINET promoted innovation in agroforestry through the development of a network, based on successful sharing of practical experiences and existing research knowledge, applied to different contexts, climates and agricultural sectors.
Project Aims:
The aims of AFINET were to:
Establish and coordinate Regional AF Innovation Networks (RAINs) across Europe, creating an appropriate ecosystem that allows the exchange of knowledge and experience, develop ideas, identify knowledge gaps, enhance networking and motivate the various actors involved.
Built the Agroforestry Knowledge Cloud (KC) which supports knowledge exchange by integrating and synthesizing existing pools of information (including regional, national and international project results, grey and scientific literature, and knowledge coming from the RAINs, experiences, innovations, etc.) and gather all the available sources into one state-of-the-art Knowledge Cloud repository.
Improve the applied knowledge about AF practices of the different target groups, through specific dissemination activities and training, in order to promote sustainable land management throughout Europe.
Maximize synergies with European, national and regional policies.
Communicate the AFINET outputs across Europe and internationally, through close interactions with farmer networks and extension services, the EIP-AGRI service point, civil dialogue groups and other European bodies reaching a wide audience for the project activities and results.
ORC's Role:
Working with our UK partners ABACUS Agriculture, and in collaboration with the UK's Agroforestry Group, the Farm Woodland Forum, set up a UK RAIN with a series of practical stakeholder events which helped discussions and information sharing. These events were held on farms and focused on gathering together existing knowledge, identifying gaps, innovative practices and solutions. Working with project partners, we contributed to the knowledge cloud, and helped design and develop new material for agroforestry practitioners.
Current progress highlights:
Over three years, AFINET held 11 farmer workshops from Devon to Scotland
Tree fodder: Food for Thought: Elm Farm, Berskshire May 2017
Agroforestry for Growers: Tolhurst Organics, Oxfordshire, September 2017
Trees and Livestock Workshop Mains of Fincastle Farm, Pitlochry, September 17
Trees and Vegetables Workshop: Duchy Home Farm, Gloucestershire  January 2018
Trees and Livestock Workshop: Tim Downes, Shropshire January 2018
Trees and Arable Workshop: Whitehall Farm, Cambridgeshire February 2018
Agroforestry design workshop for livestock and arable farmers: Home Farm, Nottinghamshire July 2018
Agroforestry design workshop for vegetable Growers: Wakelyns Agroforestry, Suffolk August 2018
Agroforestry Implementation: Dartington Estate, Devon February 2019
Management and Maintenance of Silvopasture Systems: Claydon Estate, Bucks July 2019
Agroforestry for Healthy Soils: Gibside Community Farm/ Gibside National Trust, Gateshead August 2019
Agroforestry design for livestock and arable farmers. Workshop report from David Rose's Farm
Agroforestry design workshop for growers. Report from AFINET workshop at Wakelyns Agroforestry
The UK Agroforestry Network workshops. Reports from the group meetings
Agroforestry for growers:
Report from workshop at Tolhurst Organics, September 2017
Trees and livestock
What is the role of trees and woodland on an upland livestock farm today? Workshop at Mains of Fincastle Farm, Pitlochry, September 2017
Tree Fodder: Food for Thought Report, presentations and videos from the workshop held at Elm Farm, May 2017.
Project leader and partners:
Previous Relevant Work:
All sources of funding: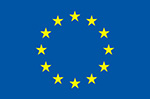 RUR-2016-2017 (Rural Renaissance – Fostering innovation and business opportunities)