Soil Analysis and Management for Organic Dairy Systems
Event Date : February 11, 2021
Event Time : 1:30 pm - 3:30 pm
Event Location : Online
Online meeting to discuss the results of the EIP-Agri soils project
Organic farming is fundamentally based on management of soil life and ecology to optimise forage and crop productivity. This dependence on soil life distinguishes organic and agroecological farming from conventional. However, none of the current techniques for soil analysis have been systematically assessed for their suitability to provide soil management recommendations specifically for organic and agroecological farming. Organic Research Centre (ORC) have recently completed a three-year project [Agro-ecological soil management, EIP Operational Group (European Innovation Partnership)] to assess the potential to address this, specifically for organic dairy systems.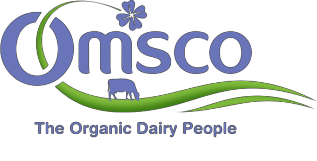 Working with three Omsco members; Duchy Home Farm (David Wilson), Severndale Farm (Lyndon Edwards) and Glebe Farm (Wil Armitage), the project compared Albrecht analysis (Base Cation Saturation Ratio), and soil respiration analysis with Standard soil analysis (pH, P, K, Mg, organic matter).
The project working group and invited speakers will be sharing their developments in an interactive online meeting, built around the following four key areas, with a dynamic group discussion to follow:
• What analysis do you need for organic farming? A review of the different soil analysis methods available, when to sample and how often, and how to understand your results and manage inputs accordingly to build a healthier soil.
Ian Robertson
• The interaction between the Chemical, Physical and biological aspects of the soil and looking at how small changes in systems can deliver large results. Ensuring that the producer is an educated purchaser, and not just sold to.
Liz Stockdale
• Understanding soil's physical, chemical and biological interactions with plant roots to determine whether the growing environment can match the potential to deliver high quality produce.
• Using the Soil Health Scorecard to measure and manage soil health – one of the many key developments to come from the AHDB-BBRO funded Soil Biology and Soil Health Partnership
• The undertakings and learnings of the 3 year EIP project, comparing alternative soil assessment methods specifically for organic dairy systems. Exploring the learnings and limitations experienced by the 3 Omsco Members involved in the project.
The meeting will be held using Microsoft Teams, allowing you to either join online on your computer or smart-phone, or alternatively you can dial in. Please see below the links and telephone numbers to join the meeting.
Booking is not required. On the day simply join the meeting using the online link or telephone options below.
Microsoft Teams meeting
Join on your computer or mobile app Click here to join the meeting
Or to call in (audio only) dial: 02038 554748
When instructed enter the phone Conference ID: 120 123 987#
If you have any questions, please contact Megan Harris, Omsco Membership on 01934 523333.