Calling all UK Sheep farmers!
Posted on 11th April 2019
We at ORC are trying to collect information on breed distribution and management practices from across the UK. The results will contribute to a UK study, as part of iSAGE (Innovation for Sustainable Sheep and Goat Production in Europe), on breed distributions and the sustainability of the sheep industry.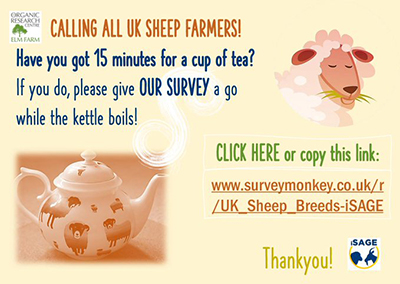 www.surveymonkey.co.uk/r/UK_Sheep_Breeds-iSAGE