Consultation on future of gene editing launched by Environment Secretary at Oxford Farming Conference
Posted on 7th January 2021
Plans to consult on gene editing, which according to Defra 'could unlock substantial benefits to nature, the environment and help farmers with crops resistant to pests, disease or extreme weather and to produce healthier, more nutritious food' have been set out today (7 January) by Environment Secretary George Eustice in his speech at the Oxford Farming Conference.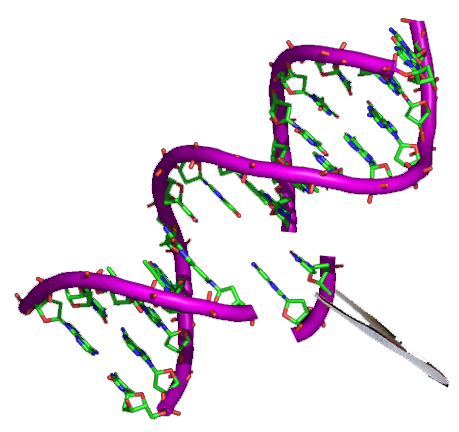 Due to a legal ruling from the European Court of Justice in 2018 gene editing is regulated in the same way as genetic modification.
The consultation announced today will focus on stopping certain gene editing organisms from being regulated in the same way as genetic modification, as long as they could have been produced naturally or through traditional breeding. This approach, Defra says, has already been adopted by a wide range of countries across the world, including Japan, Australia and Argentina.
Speaking at the Oxford Farming Conference, Environment Secretary George Eustice will say:
"Gene editing has the ability to harness the genetic resources that mother nature has provided, in order to tackle the challenges of our age. This includes breeding crops that perform better, reducing costs to farmers and impacts on the environment, and helping us all adapt to the challenges of climate change.
"Its potential was blocked by a European Court of Justice ruling in 2018, which is flawed and stifling to scientific progress. Now that we have left the EU, we are free to make coherent policy decisions based on science and evidence. That begins with this consultation."
Defra commented that 'consulting with academia, environmental groups, the food and farming sectors and the public is the beginning of this process which, depending on the outcome, will require primary legislation scrutinized and approved by Parliament'.
GM Freeze Director Liz O'Neill responded:
"People have many concerns about the use of genetic engineering in food and farming so public engagement is vital but it has to be done well. Unfortunately this consultation has started very badly. It's been launched in the midst of an unprecedented health crisis; it has a clear bias in favour of removing vital safeguards; and the text of the consultation grossly misrepresents the nature of highly experimental new GM techniques.
"Instead of working with people to understand their concerns, Defra is pushing the high-tech, quick-fix agenda favoured by industrial farming corporations. GM Freeze will, of course, be submitting evidence and we encourage everyone who wants to know what they are eating to do the same, but the Government should be doing much more to protect our food, our farms and the natural environment."
However, UK organic certification body, OF&G predicts that unless a wide range of views are properly considered, the outcome could negatively impact on market access along with damaging the economic and ecological landscape for farming across England, and potentially the rest of the UK.
"We want this to be a true and fair consultation on gene editing and seek assurance from government that this will be the case, and that all voices will be heard and their views taken into account,"

"It's concerning that GM and GE are being openly addressed by the prime minister and environment secretary as though it's already part of agricultural policy. We worry the consultation is simply paying lip service to a deal that's already been done. And that is simply not acceptable."

Roger Kerr, chief executive at OF&G.
The consultation will run for ten weeks from Thurs 7th January to Weds 17 March at 23:59. The full consultation document is available here on Citizen Space and applies to England only.
See also:
GMOs:Organic, protecting Europe's genetic diversity
Listen to GM Freeze's Liz O'Neill piece on Farming Today here: https://www.bbc.co.uk/sounds/play/m000qx25 (from 8mins)
Saturday, 9 January 2021 Genome Editing: Assessing the Threat to Agroecology ORFC Global Panel Discussion
Tuesday, 12 January 2021 We've Been Framed: Changing the Way We Talk about GM to Address Urgent New Threats GM Freeze workshop at ORFC Global.