Lucy MacLennan at COP26
Posted on 17th November 2021
On Thursday 11th November our Chief Executive Lucy MacLennan spoke at the Agri-Food Transition Summit at COP26, in the Climate Action Innovation Zone.
The session was titled 'Transformational Agri Food systems: Reforming our systems to deliver on SDG2' and Lucy was part of a panel which included three other industry representatives: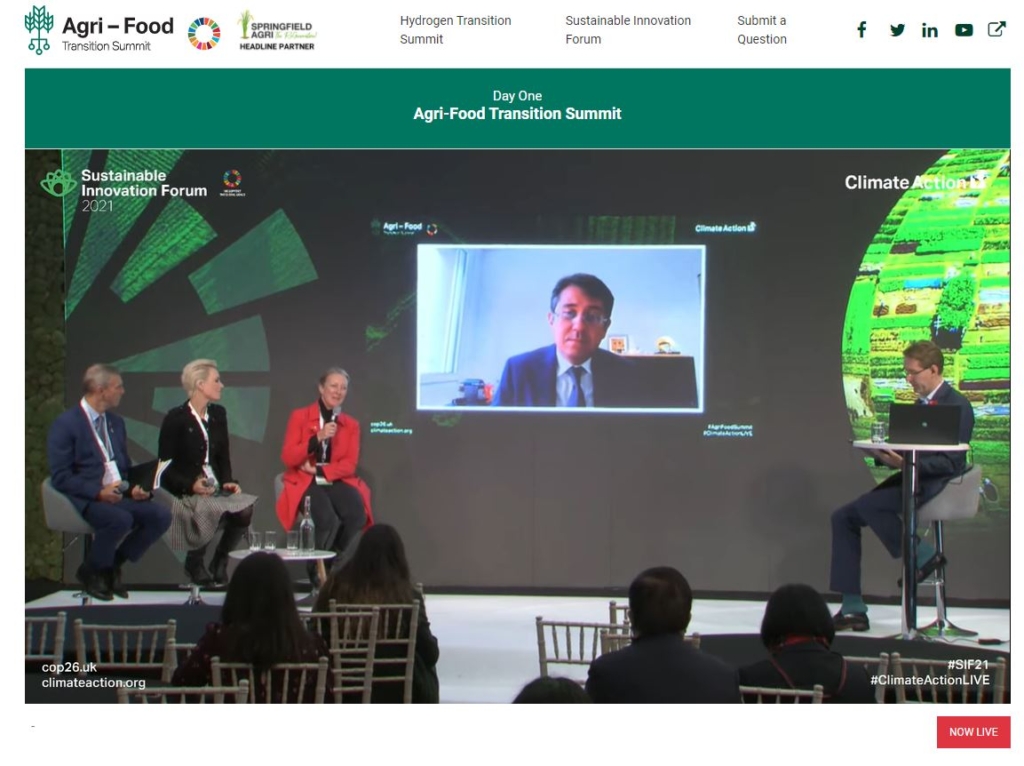 The panel discussion focused on Sustainable Development Goal 2 – ending hunger, achieving food security and improving nutrition and promoting sustainable agriculture. The panel discussed whether enough is being done throughout the food supply chains to drive change, whether enough investment is being made into agricultural research and development as well as discussing if it is possible to improve farmer livelihoods, reduce artificial pesticide and fertilizer use at the same time as feeding 9 billion people sustainably.
You can watch a recording of the panel discussion the Agri-food Transition Summit website by clicking here.
Once you have clicked on the link, please click on the drop down in the top left of the video, followed by selecting video number four, 'Transformational Agri Food Systems: Reforming our Systems to Deliver on SDG2'.