'State of Seed' survey results and Seed Diversity and Resilience Exchange Opportunity
Posted on 21st July 2021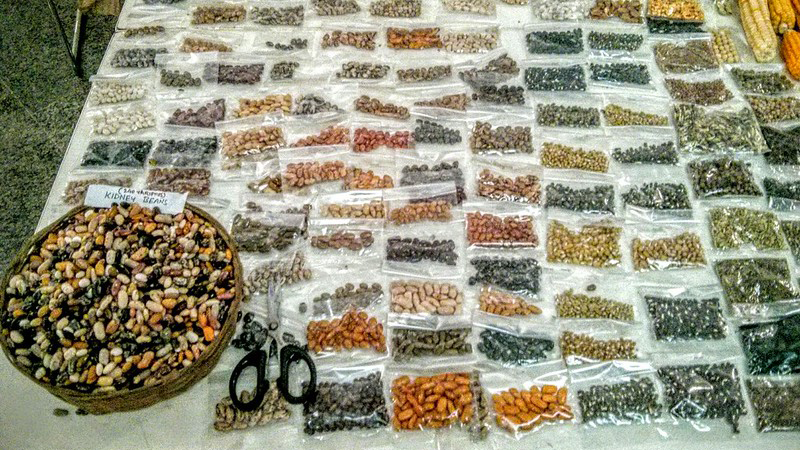 'The State of Seed' survey results and report.
In Spring 2021 the Landworkers' Alliance and the Gaia Foundation Seed Sovereignty Programme worked together to survey farmers and growers across the UK to gather the views and experiences of commercial food producers' access to seed, in particular since the Covid pandemic and Brexit.
Do you want to be involved in an international virtual exchange?
Recognising the value of sharing experiences and knowledge with organisations that are also building food and seed sovereignty, the Landworkers' Alliance and The Gaia Foundation's Seed Sovereignty Programme are working together to coordinate a series of virtual exchanges with projects in Europe and the USA to support the re-emergence of seed and grain sovereignty in the UK. This initiative is funded by Farming the Future.
They will work with a collective of 10 – 15 UK-based commercial and community market gardeners and seed growers from Autumn 2021 onwards through to the 2022 growing season to participate in three virtual exchanges with seed projects in Europe and USA, exploring the themes in our seed systems of
Cultivating celebration and culture
Growing diversity
Building resilience and adaptability.
Participants will also receive a range of seeds from the exchanges to trial in the 2022 growing season.
Are you a commercial or community grower/farmer who would like to be involved in the project? Then they would love to hear from you!
For more information about the project please check it out here.
To apply to the project please go here.
The application deadline to apply for the project is Monday 30th August at midnight and they will be selecting participants by the start of September.
For any questions about the report or applying to the exchanges please contact Dee Butterly at dee.butterly@landworkersalliance.org.uk or Sinéad Fortune at sinead@gaianet.org.