Support our 'The Future of Farming' Appeal in conjunction with the Big Give Christmas Challenge 
Posted on 29th November 2022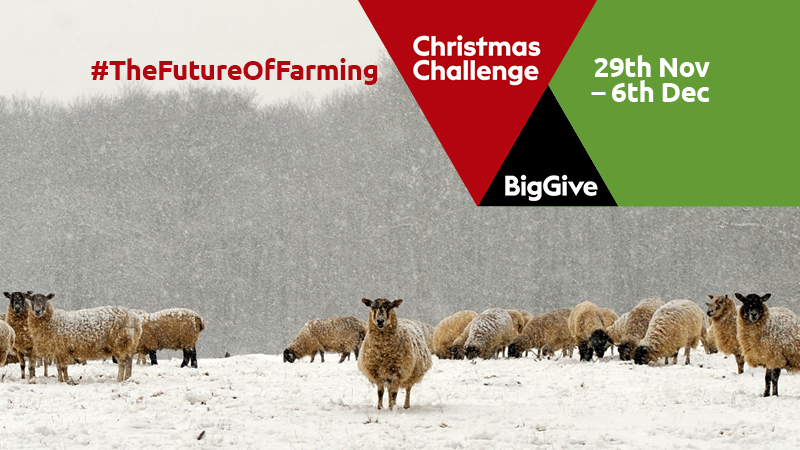 The agricultural sector is often cited as a contributor to climate change and many farmers feel pressurised to address this. However, whilst farmers are only too aware of the effects of climate change on the environment and on their own livelihoods, only 56% of farmers are currently taking action to reduce their climate impact. This is because many are concerned about the practicalities and economic viability of converting to organic and/or agroecological farming. 
Farming with ecology is knowledge intensive and requires farmers to learn how to adopt new farming practices. There is no 'one size fits all' and the success of adopting different practices will differ from farm to farm. The aim of the Future of Farming appeal is to expand our knowledge exchange programme to proactively engage with all the farmers who have yet to consider agroecology and provide with them information and guidance they need to make the change.
To help support the appeal, ORC is taking part in the Big Give Christmas Challenge which is running between 29th November and 6th December. The Big Give is the UK's biggest online match funding platform. During the campaign week any money raised via the Big Give website up to £7,500 will be doubled thanks to the generosity of the Reed Foundation and one of our long-standing supporters who have provided the matched funding. 
To make your donation visit theBigGive.org.uk.  One donation, twice the impact.