Sustainable biogas production
Posted on 22nd February 2014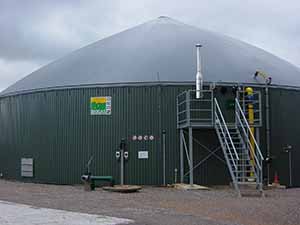 New handbook guides organic farmers through biogas investment process
Organic farmers considering investing in biogas production to improve farm income and contribute to the environmental sustainability of their farms now have new tools at hand.
The SUSTAINGAS Handbook:
gives a compact overview of concepts, farmers' perspectives and best practice examples for sustainable biogas production on organic farms
explores the agronomic and economic dimensions of biogas in organic farming
explains what steps to take for the biogas plant to benefit the environment
provides a step-by-step decision support, taking into account different biomass sources, plant sizes and ownership models for example
guides the user through the different efficiency benchmarks.
Sustainable biogas production – A handbook for organic farmers is available in English, German, French, Bulgarian, Polish, Danish and Spanish. It has been written and published by SUSTAINGAS, a project in the Intelligent Energy Europe Programme of the European Union focused on enhancing sustainable biogas production in organic agriculture.
The handbook was launched in a seminar at Biofach, the largest international fair for organic farming. It complements a series of tools available on the SUSTAINGAS website:
an economic calculation tool for biogas installations on organic farms
an analysis of sustainability criteria for biogas plants on organic farms
available soon: guidelines for sustainable biogas production on organic farms
For more information and downloads of the online version please visit www.sustaingas.eu.
Printed copies can be ordered from sustaingas(at)fibl.org