The Summer Bulletin No.128 is out!
Posted on 28th June 2019
The Summer issue of the ORC Bulletin (128) is being printed ready for National Organic Combinable Crops 2019 and mailing out to subscribers and supporters will start soon!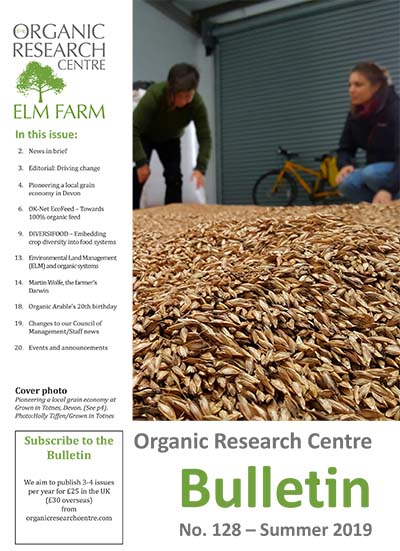 Bulletin 128
The Spring 2019 issue No.127 is now also available for free download here.