Mark Measures' dedication to organic farming celebrated at 40th anniversary event
Posted on 11th October 2021
Mark Measures, who had been at the ORC since joining Elm Farm Research Centre as the Farm Manager in 1983, was commended on his dedication and support for organic farming, advice and research at ORC's 40th anniversary event on 30th September 2021.
Mark retired from ORC work earlier this year and during the event was awarded a celebratory retirement gift produced by a local artist, Christopher Townsend.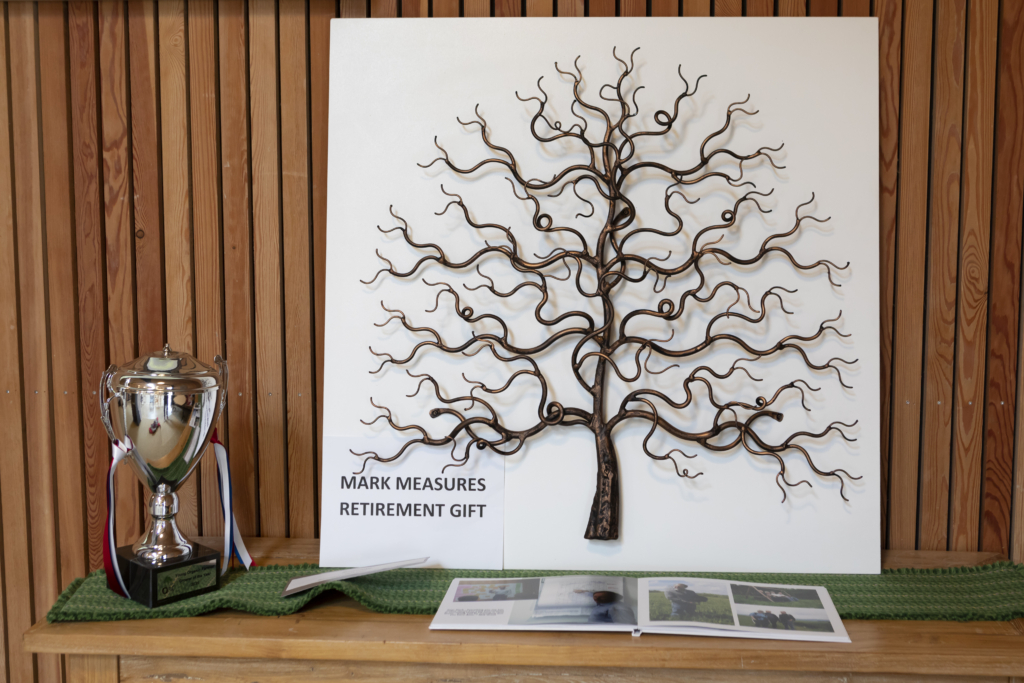 Lawrence Woodward, Elm Farm Research Centre's first Director, presented the award and commented on the impact Mark had at the Elm Farm Research Centre from the start; from helping to set organic standards, the development of MAFF/Defra organic support schemes and marketing initiatives such as OMSCo to providing advice to farmers and growers through setting up and heading the ORC Organic Advisory Service (OAS) and more recently the Institute of Organic Training and Advice (IOTA).
Talking in a recent ORC bulletin about his retirement from ORC work, Mark said:
"I feel that it's time to take a step back, to do a bit less; I guess it comes to us all. ORC and organic farming has preoccupied me for most of my working life, not without its challenges of course, but ORC has been such a stimulating and rewarding place and a great opportunity to work with so many wonderful colleagues, clients and contacts. ORC still remains immensely important. There is nowhere else in the UK dedicated in the same way to the development and uptake of organic farming as the most effective means of addressing the universal and fundamental need to feed people a healthy diet while caring for our livestock and wildlife in a finite world.
"I will continue to do some advisory work, but much less, and it will be rather more focused on one-off projects that I think are particularly interesting and I can contribute to. I have been involved in the Farming and Wildlife Foundation of Rachel and Pamela Schiele in Argentina for the last 30 years, and I'm keen to continue to have some input there.
"Organic farming has taken me round the world, seeing the principles applied in many different ways and led to many discussions on finding a better way to farm. It has meant providing advice to Government, large estates, royalty, rock stars and Arab sheiks. But ultimately it is the involvement with individual growers and farmers, seeing organic farming work in practice, which has been the most rewarding and significant part of my work."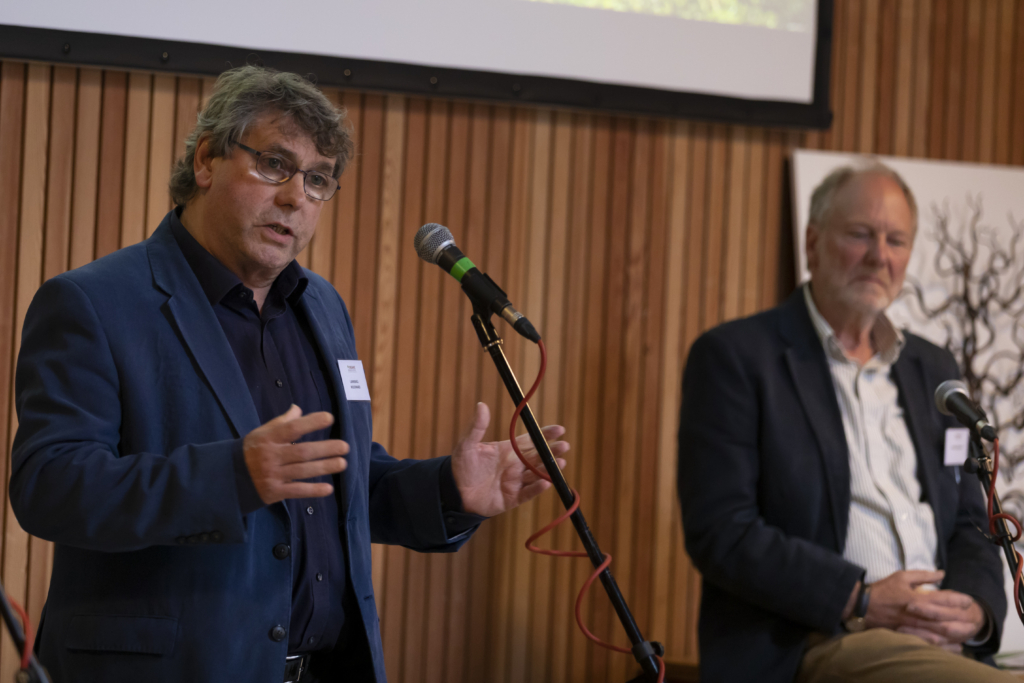 You can listen to Mark Measures and Lawrence Woodward talk in more detail about Elm Farm Research Centre and the Soil Analysis & Organic Advisory Service in podcast episodes 3 and 4 on the ORC 40th anniversary hub.