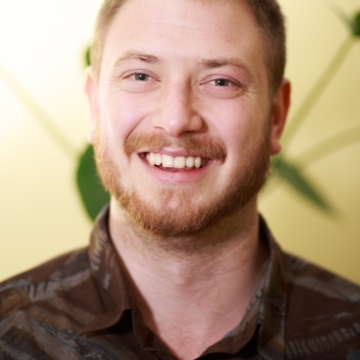 Rowan Dumper-Pollard
Job title:
Organic Business and Markets Researcher
Academic qualifications:
BA in Politics and Sociology (University of Sussex)
MRes in Sustainable Futures (University of Bristol)
Role and responsibilities:
Primarily I am responsible for assisting the ORC Business and Markets Research Team on WP5 of AGROMIX. The project is European wide and investigates the key barriers to and innovation opportunities for sustainable value chain networks in mixed farming and agroforestry systems.
Read our 'ten minutes with' interview with Rowan Dumper-Pollard here to find out more about what him and his team are working on at the moment, as well as finding out what inspired him to pursue a career in organic research.
Research interests:
I am interested in the interaction between different urban food strategies and existing agricultural and food production systems. Also, the role of transdisciplinary research and the co-production of knowledge in assisting the transition to sustainable food and farm systems.
Interests outside of ORC:
We have a small farm in Mid-Devon which I enjoy being a part of. I also like to produce and DJ techno/dance music, read, cook and play racket sports. I'm a big Arsenal fan and also Exeter Chiefs Rugby.
Contact: