Farewell to Sally Westaway
Posted on 17th December 2020
This week we say goodbye to the wonderful Sally Westaway. Sally has worked within the ORC's agroforestry team on a range of projects since 2013.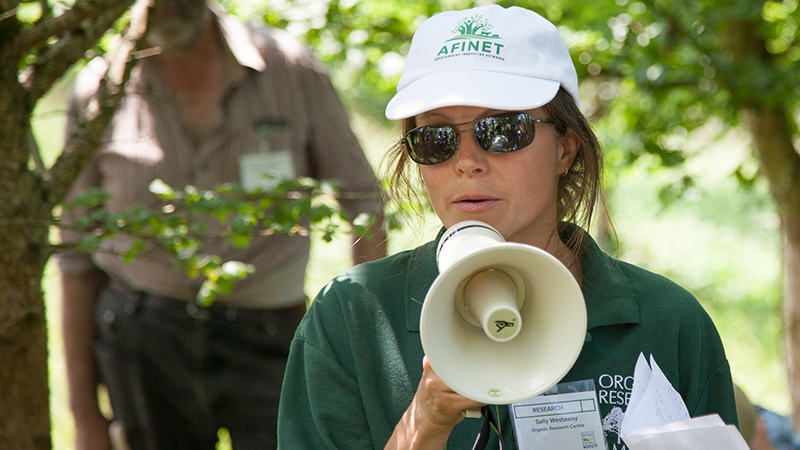 The last 7 years have been so much fun and she's contributed hugely to the world of woodchip, woodfuel, agroforestry, hedges and organic farming. She led an EIP Operational Group looking at using woodchip for soil health as one method of integrating trees and hedges into farms. She is the secretary of the Farm Woodland Forum (www.agroforestry.ac.uk) and a member of the Hedgelink committee (www.hedgelink.org.uk/).
Sally also acted as the innovation broker for the UK Agroforestry Innovation Network as part of the AFINET project. Past research she was involved with included; setting up trials to enhance agronomic, environmental and economic performance of traditional and novel agroforestry systems (SustainFARM); sward development and management in silvopoultry systems as part of the AgFORWARD project; the management of traditional hedges for bioenergy (TWECOM), conservation tillage (TILMAN-ORG), and the use of cover crops in organic rotations (OSCAR).
Fortunately, her work with agroforestry will continue. We wish her luck as she starts a PhD with The Royal Agricultural University – Working title: Spatial modelling of different tree cover scenarios in the agricultural landscape to maximise ecosystem service provision (carbon, food production and biodiversity). We'll miss her!